How To Find An Honest Car Dealership and Repair Shop
We've all been there. Remember the day you dove headfirst into buying your first classic ride? The one that still makes your heart race thinking about it? You stopped at the local auto parts store and purchased the most refined car wash soap and wax to lather and polish your new (to you) baby. Squarely parking your treasure in the driveway, you dragged out the hose and bucket, proudly getting to work.
Within a few minutes, bubbles cascaded to the cement below. Everything was dreamy— until. Yes, you know where this is headed. You unearthed a rust bubble impeded. No big deal. Or was it?
You probably thought about the local body shop down the road from your house. You know the one—packed parking lot all the time and barely room to park another. They must be good, right? You planned on rolling in there to get a quote to get that little spot fixed. So you finished circling off the last bit of dried wax, grabbed your keys, pushed the gas peddle to the floor a couple of times, and twisted the ignition cylinder forward a notch. Then, nothing. Your heart skipped a beat. You quickly calmed your nerves and reminded yourself that you did buy an old car, after all. As a savvy purchaser, you expected there would be a few minor repairs and maintenance. No biggie, you just didn't think it would be this soon. So, you jumped the battery and headed down the road to the body shop.
Thinking back, you remember struggling to get both the mechanical shop and body shop managers to show interest in caring for your baby. The car you were so proud of! The one you saved your whole life for, and they treated you like you were poison ivy. The managers were itching to get away from addressing your requests. After several of the same experiences with other production-focused shops, you realized you needed to find a network of repairers who shared your passion for classic cars. You thought, where and how do I find such a rare breed? When I do find them, how do I know I can trust them? You hoped for a miracle.
Auto Appraisal Network of Laguna Niguel can help you get in touch with trustworthy car guys who care and who do good work. These days, that might sound like a snake oil salesman's words, but after decades of being involved in the automotive industry, we've met, talked to and come across just about every one of them. We can advise you what to look for in choosing allies to care for your car correctly, even make some personal recommendations, based on what you need done. In the meantime, here are some things you can look for on your own.
1. Transparency – If your vehicle is due for minor to extensive restoration or mechanical work, the first thing you likely want to know is when can they get it in, how much will it cost, and how long will it take? A shop that provides you with an exact answer to any one of those questions, isn't being honest with you. If you've been around classic cars long enough, you know every project grows and grows and grows some more. An authentic merchant will tell you right away, "I can't answer that, but what I will do is keep you up to date and explain everything as we come across it."
Old parts become brittle, hard to procure, and require fabrication in extreme cases. Unless your mechanic is a psychic, you better relax, open your checkbook, and enjoy the ride. Even then, the unforeseen may arise.
2. Enthusiasm – A telltale sign if someone is trying to scam you is their level of interest—too much or too little are both red flags. Here's an example: you're buying a car from a dealer and decide to do the right thing and have a certified appraiser inspect it first. The appraiser arrives at the dealer and requests the vehicle be put on a hoist to verify engine and transmission numbers. The sales manager is quick to refuse the request with a litany of reasons why the dealer can't do that—liability insurance doesn't allow them too; their hoist is for staging vehicles only, and so on. A reputable dealer will do backflips to fulfill your requests, and won't have any problems accommodating your, or your appraisers, requests.
3. Word of mouth - Last, but most definitely not least, referrals are by far the best tool in your toolbox in getting the job done right. Before Google and Yelp, people talked to one another about good and bad service. Neighbors would meet for coffee on their driveways and yap about their cars. They still do this in the form of car clubs. True enthusiasts regularly meet and greet to show off their prized chariots. You can find a variety of local car clubs on Facebook. These guys and gals will quickly refer you to the pros- the folks they use and trust- and deter you from the cons.
If you're searching for reputable companies in the auto industry and need some advise or guideance, give us a call at (949)829-4946. We're happy to share our experiences with you, both good and bad, and can probably answer the questions you have.
If you need to have a vehicle appraised, get in touch for a free quote. We do appraisals for insurance needs, diminished value claims, pre-purchase inspections, fair market valuations, prior-to-loss appraisals, appraisals for divorce settlements, estate planning, auto financing, bankruptcies and donations.
We deliver certified, comprehensive, full color reports that are accepted by insurance companies, financial institutions and court systems nationwide. Auto Appraisal Network is a nationwide network of professional appraisers who are experienced and knowledgable. We will fairly and accurately appraise your ride. Contact us today to set up an appointment or visit us online at https://autoappraiser-orangecounty.com/.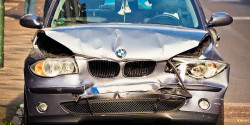 What is Diminished Value?
What is Diminished Value?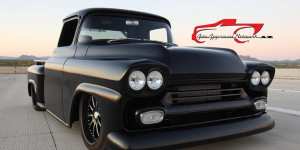 How To Find An Honest Car Dealership and Repair Shop
Need help finding a reputable car dealer or mechanic? It can be tough! Find out how to do it and who can help you.